This %s-evenemang has passed.
Tema: Online event 31 mars. "Taking the leap – start your own business"
31 mars, 2020 kl. 17:00

-

17:45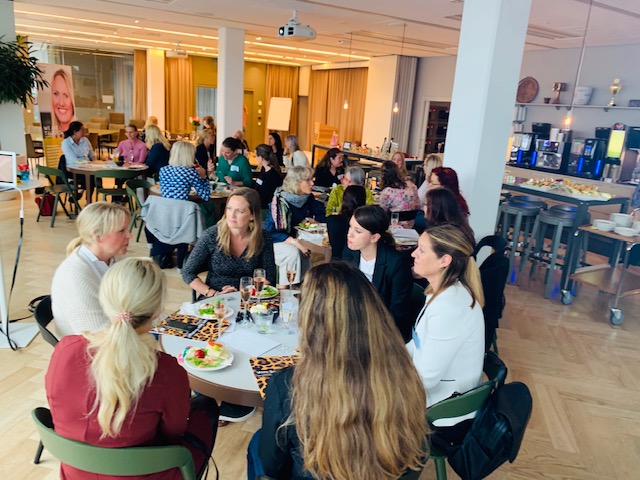 Community event 31:a mars. "Från anställd till egen"
Är du nyfiken på att starta eget men vill veta mer om vad som krävs? Välkommen till en inspirerande kväll tillsammans med Businesswomen.se och Antler! Ni lyssnar på kvinnliga grundare som tagit steget, får veta mer om hur du kommer igång och träffar andra som är intresserade av att starta eget.
This is an international event and will be held in English.
What does it take to start your own business? Welcome to an interactive online event with Malin Granlund and Nina Hildebrand where they will share their stories of becoming entrepreneurs. 
Join us on Google Hangouts to hear Malin Granlund from Done and Nina Hildebrand from HILDEBRAND share their stories of how they left their 9-5 jobs to become entrepreneurs. Malin Granlund decided to take the leap, and become an entrepreneur together with her co-founder Alek Åström who she found through the Antler program. Nina Hildebrand left the biomedical field and started HILDEBRAND bags – "It was a great leap for me to quit my job and start a business". Date: March 31st Time: Join by link at 5-5.45 pm Price: Free
Please register here.
Link:
meet.google.com/pfk-grey-gbj
At the event, you will also hear from Antler, a global startup generator and VC that helps exceptional people build scalable startups. In Stockholm, Antler has invested in 45% females and one third of their program participants are women. Businesswomen.se works as a bridge between talented women and their next career or business opportunity. A community and career network with events in Stockholm to meet, connect, exchange experiences and load with new inspiration. Sweden need more female entrepreneurs – are you one of them? We can help you take the leap. A warm welcome! Businesswomen.se & Antler